Australian Space Design Competition
The Australian Space Design Competition (ASDC) is designed for secondary school students with a passion for space, or are considering a future in STEM fields.
Teams of up to 12 grade 8* – 12 students respond to an engineering Request For Tender (RFT) and design a futuristic space settlement, planning structural engineering, operations and infrastructure, personnel factors, automation, and business development.
We are committed to creating a supportive and inclusive learning environment for all students. We empower students of all gender identities, sexual orientations, religions and backgrounds to experience our events and competitions.
*Grade 8 students are only able to compete if their team contains students in grades 9 – 12.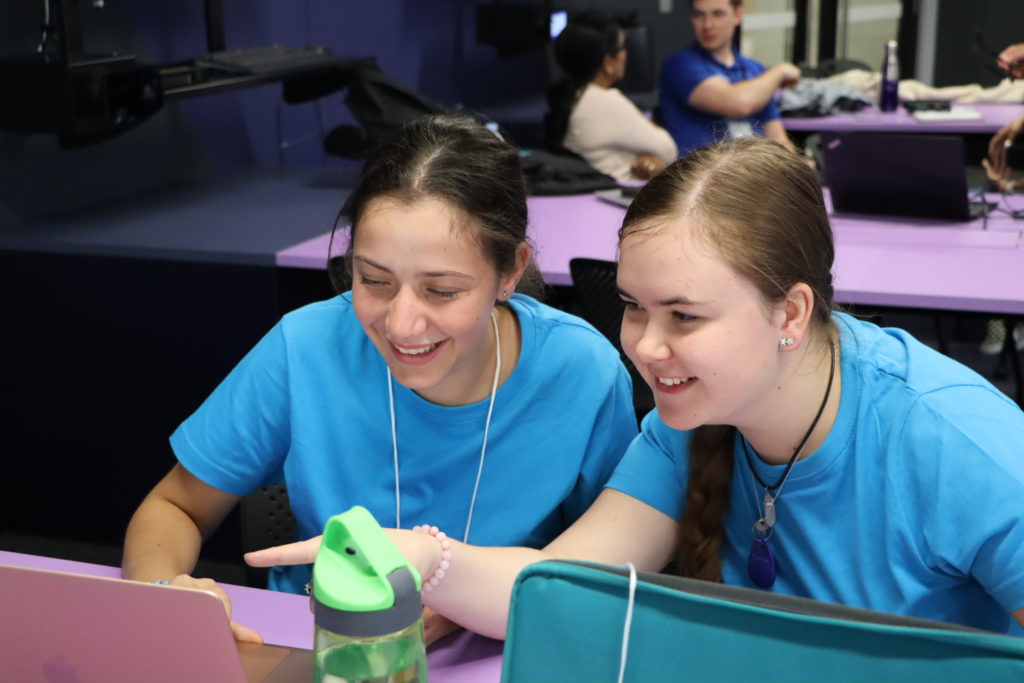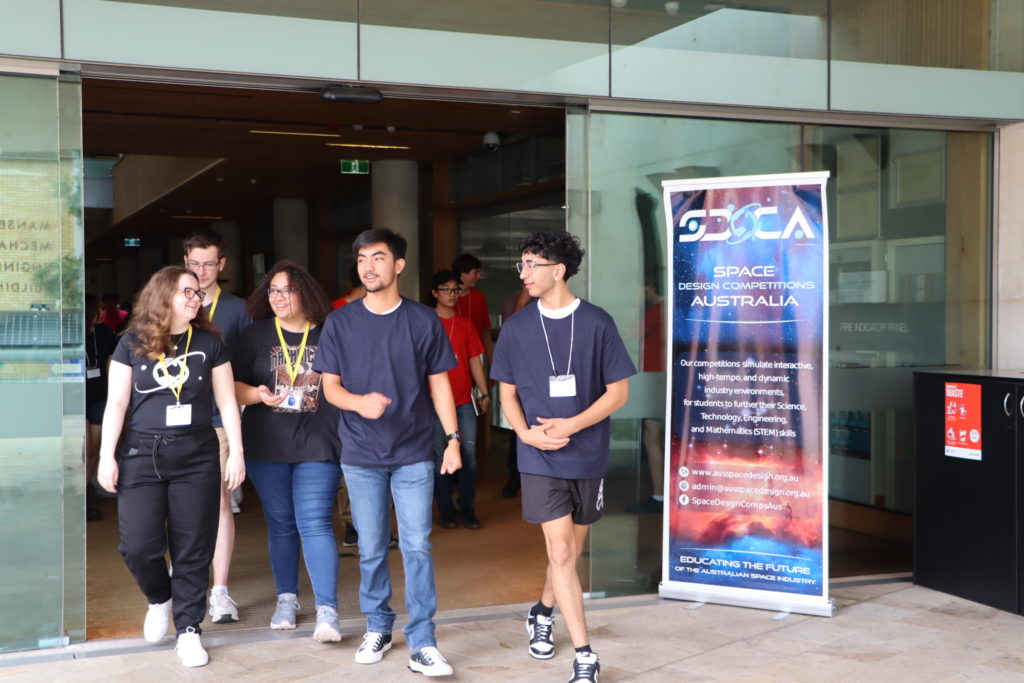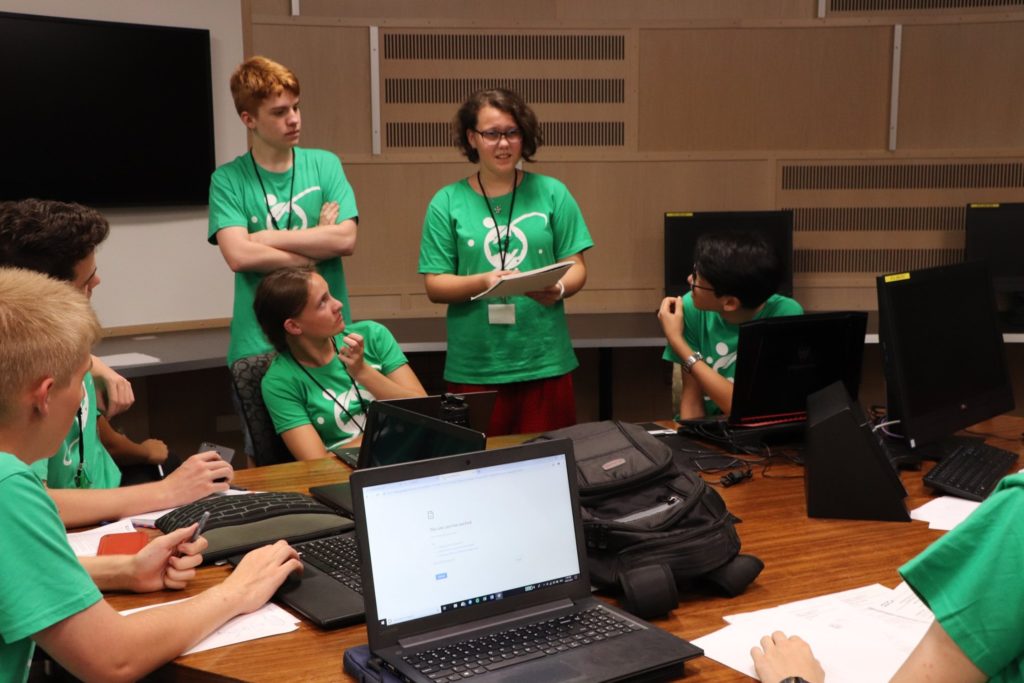 Launch Event - 26 MARCH 2023

Registrations Open - 27 MARCH 2023

Registrations close - 30 JUNE 2023

ASDC Submissions Due - 11 AUGUST 2023

Tender submissions due to the Foundation Society.

ADSC Finalists announced - 6 October 2023

ASDC Finals Team Registrations Due - 3 November 2023

ASDC Finals Invoice Part 1 Due - 8 December 2023

ASDC Finals weekend - 13/14 January 2024

ASDC Finals Invoice Part 2 Due - 16 February 2024
Students form futuristic aeronautical engineering companies (with a maximum corporate size of twelve), and respond to a Request For Tender (RFT) to design a space settlement set in a fictional solar environment, in which humans are beginning to colonise the solar system. After forming their engineering organisation, teams are tasked with producing a tender response (maximum 50 pages), which details how their design meets the requirements established in the RFT. 
The ASDC is separated into three distinct phases:
Qualifying: the first stage of the ASDC runs throughout the school year. Deadlines have been established to give students at least two full terms to complete their proposal.

Finals: Shortlisted teams from the Qualifying phase are invited to the ASDC Finals, held annually at the University of Queensland (Brisbane). See below for further information.

ISSDC: The champion team from the ASDC Finals represents Australia at the International Space Settlement Design Competition (ISSDC), held annually the following July (due to Northern Hemisphere school years) at the Kennedy Space Center (Florida, USA)
Upon registration, each team receives the following from SDCA:
The complete ASDC Request For Tender (RFT), which outlines all the design specific information that the judges will be looking for

An SDCA-appointed advisor, whom can assist you in supporting your students as they work through the ASDC

Access to the Foundation Society Archive – shared online resources for your students to research

Access to an online chat platform, to discuss your ASDC participation with SDCA and other teachers and team presidents

Entry into the ASDC is $280 per team.


Teams must be of at least two, and a maximum of twelve, students from grades 8* to 12.



Schools can submit multiple entries into the ASDC.
*Grade 8 students are only able to compete if their team contains students in grades 9 – 12. 
The Australian Space Design Competition (ASDC) is an industry simulation experience that combines elements of Science, Technology, Engineering and Mathematics (STEM) with an emphasis on teamwork, marketing and human relations to provide a unique challenge.
The Request For Tender (RFT) is structured to guide students through business-orientated engineering processes, with tasks broken down by sections such as Structural Engineering, Human Engineering, and Cost/Scheduling.
All submissions are judged by an independent, expert industry panel comprising Australian engineers and educators.
Based on ongoing experience, SDCA wishes to specifically note the following:
Grade independent: The most successful participants enter teams from across the grade range of 9-12, which aids interest and skills development across a school (although is by no means a requirement).

Extracurricular event: The ASDC incorporates elements of many secondary school subjects, and we are happy to work with schools looking to integrate into curriculum (i.e. STEM extension), however in our experience the majority of participants consider it an extracurricular endeavour.
The ASDC Finals is a high-tempo industry simulation event held annually over a weekend in mid January. Finalists from the ASDC Qualifying Round are formed into aeronautical engineering companies, and are given a new RFT, with a brand new space settlement scenario. They then have 30hrs to meet these RFT requirements, and submit a presentation outlining their design. The Finals culminate in formal presentations from each of the companies, to a panel of expert judges (and invited friends and family).
LOCATION: The ASDC final is held over a weekend at the University of Queensland St Lucia campus, with most work occurring in rooms kindly provided by the Engineering faculty at UQ.
SCHEDULE: Students register from 8am on the Saturday morning, and work through until the presentations (which commence at 5:30pm on the Sunday evening.
ACCOMMODATION: Students are housed overnight on Saturday in St Leo's College at UQ. All meals for the weekend are supplied by St Leo's.
COST: We attempt to limit costs to $200/student, which includes all meals, accommodation, facilities, expert mentors, and equipment required over the weekend. Unfortunately this cost will vary each year, depending upon the number of participants, facility overheads, and sponsorship and grants received by SDCA.
TRAVELLING: As an Australian event, the ASDC Finals includes students from outside of Brisbane. SDCA cannot directly support travel to Brisbane, however offers in-kind assistance wherever possible, and significantly discounted accommodation at St Leo's either side of the event. Please contact SDCA directly for further information.
During the weekend, students are mentored and advised by industry experts, who volunteer their time and decades of knowledge. A large body of SDCA Alumni also support the event, providing students with advice on tertiary education and graduate-level opportunities available. 
Students also receive tutorials on specific engineering disciplines, and are given ample opportunity to network with academics, professional engineers, and fellow students.
The panel of judges for the Presentations on Sunday night are all experts in their fields; the judging criteria and final decision is based upon feasibility, creativity, and originality.
Students who are set to graduate in December before the ASDC Finals in January are invited to participate with their teams. Graduated students will still be considered part of the school team at the event.
Click the icons for more information